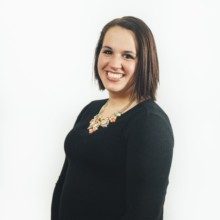 Abby Dix
2017 40 Under 40 Honoree
Education
Teacher
Lewiston Public Schools
Abby Dix teaches second graders to read.
"The summer going into my sophomore year of college, I started working as a camp counselor at the Auburn Recreation Department and realized I wanted to be an educator. I then came home to student teach and I was hired right out of college," said Dix. "The favorite part of my job is when I hear my students say is 'Mrs. Dix, I can read!' after telling me they can't earlier in the year."
While not only teaching 16 students how to read, Dix educates them in all primary subjects.
"I have a strong focus in literacy and I use my skill set to help the children learn to enjoy reading and writing."
 
Dix loves spending her free time with her family, which includes her husband, a two and a half year old daughter, and an eight month old baby boy.
"We love going to the playground and to the pond at Bates College."
Dix sees two major challenges for the LA area: poverty and closet intolerance.
"I have seen a huge shift in the economic standing of the population. I feel we can overcome this by continuing to bring in businesses which will bring in more jobs," she reflects. "We say as a city we are very welcoming and diverse, but I often see a lot of the 'us versus them' mentality and it should not be like this at all. Our community was built on immigrants."