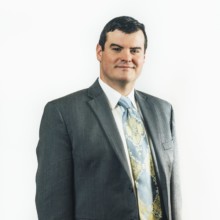 Adam R. Lee
2017 40 Under 40 Honoree
Local Government & Civic Leaders
Attorney
Trafton, Matzen, Belleau & Frenette
"We presently face a moment, like the rest of the state, the country, and the world, where we can either escape inward and cling to an imagined nostalgic past or we can open ourselves to the infinite possibilities of our future," said the Lewiston based lawyer. "I hope we choose the second path and resolve that we are willing to work with anyone and everyone who wants to see our world, our country, our state and, most especially, Auburn and Lewiston, improve."
Lee offers kudos about the area quite freely.
"The first time I visited LA, it felt like home. LA is tough but caring, smart but not pretentious, hardworking, but capable of not taking itself too seriously," said Lee. "We're presently poised to do amazing things. I feel it."
On the topic of doing great things, Lee sets some personal goals.
"My wife, Heidi McCarthy, and I are running a 5k in all 50 states before we're 50 years old," said Lee. "So that means lots of traveling and running."
When not training for a 5k run, Lee has some favorite local spots for a brew and something to eat.
"I go to Gritty's, where I'm a mug club member since 2009, Fuel, Marche, Thai Dish, Orchid, BearBones, Rolly's, and many more that I am presently forgetting to mention."
In his spare time, he likes to write and listen to music and he claims that he is "in far too many fantasy football leagues."