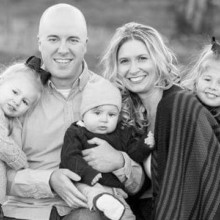 Jon Levesque
2017 Nominee
Entrepreneurs
Small Business Owner
The Computer Place, Inc.
Nominator's Comments:
"I'm nominating Jon Levesque as he is a well-respected small business owner under 40 in the city of Lewiston. He has been the sole owner of The Computer Place Inc. on Lisbon Street for 10 years and has continued to show support for both the community and other small business owners.
Jon and The Computer Place Inc. have supported residential customers as well as commercial clients all throughout the Lewiston/Auburn area. Many of Jon's clients are local non-profit organizations, new and emerging companies in the area and notable businesses that look to Jon for help to keep their infrastructure needs met.
The Computer Place Inc. employees 4 other individuals that have been with the company for many years.
Jon has also recently joined the L/A Metropolitan Chamber Board of Directors to continue his mission to support the Lewiston/Auburn community by using his knowledge of business practices as well as computer technology. He has been a member of this community all of his life and I believe is deserving and notable person under 40."