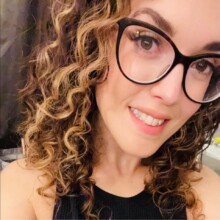 Sabrina York
2023 Nominee
Best in BUSINESS
Owner
Sabrina York Cleaning Services
Sabrina started her own cleaning company, Sabrina York Cleaning Services, admits a pandemic during 2021. She has grown from being the only employee to now employing at least two other people from her local community. She strives for the best, constantly learning and evolving. Sabrina started with small residential accounts and now services several commercial accounts and businesses in the area. Sabrina is the front facing customer serving, she is the accountant/bookkeeper, social media management, and networker of Yorks Cleaning services. She does this while juggling being a single mother to three spectacular sons!
Sabrina gives back to her community. She is a self starter and has lived on her own since she was 16. Due to her hardships as a young youth, she donates to our local Lewiston homeless youth programs. Her sons are involved in her charity. She is an all encompassing passionate, empathetic, and hardworking soul.
If you want a cleaner who cares, hire Sabrina. If you want someone who pays attention to detail, hire Sabrina. If you want someone who will work around your schedule, select Sabrina. If you care about giving back, choose Sabrina.