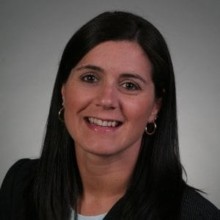 Terri Cook
2017 Nominee
Emerging Leaders
VP, Branch Administrator
Mechanics Savings Bank
Nominator's Comments:
"It is my distinct pleasure to offer my recommendation of Terri Cook for the distinguished honor of being selected as one of Uplift LA's 40 Under 40 Award.  As Senior Vice President and Business Banking Market Manager for Mechanics Savings Bank, I have had the opportunity to work closely with her in her capacity as Vice President and Branch Administrator.
In my opinion, Terri Cook is an exemplary individual who's energy and enthusiasm is contagious and as a result inspires others to achieve more. She has loyally served our company leading our branch teams to provide the highest level of customer service and also playing leadership roles in a variety of significant bank projects.  She is most certainly a dedicated, and talented banker with the highest level of integrity.  Terri's initiative, intelligence and her sincere ability to communicate effectively have made her an invaluable member of our team and our community.
In addition to her duties at the bank, she serves our community as the Chair of the United Way of Androscoggin County Board of Directors and is involved in numerous other charitable organizations including educating our youth through Junior Achievement and is involved the Dempsey Challenge."