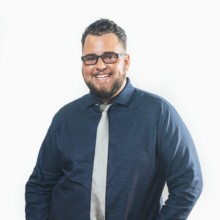 Jake Daniels
2017 40 Under 40 Honoree
Emerging Leaders
Retail Wireless Consultant
U.S. Cellular
Jake Daniels found his niche in the wireless world.
"I was a bartender in a corporate restaurant until it abruptly closed in 2014. After being referred to U.S. Cellular, I was hired at the Auburn location and began my career there," said the LA area native. "I quickly found my niche in sales, breaking four of the rookie records in my first quarter of employment."
He says that one of the favorite parts of his career was being chosen for the Leadership Evolution Program, which he has successfully completed.
"I learned, and have been able to apply, many aspects of training such as coaching, communicating with impact, and delivering sales principles, to name a few. I use these principles most every day."
Daniels welcomes the challenges of his work where there are opportunities to make connections with customers and share extensive knowledge about the products and services that will best enrich their lives.
"I am an integral part of a competitive, yet collaborative team-focused sales environment," said Daniels. "I am proud to be the face of U.S. Cellular at LA Metro Chamber of Commerce events where I'm instrumental in bringing awareness to why being local is important to an organization."
Daniels enjoys traveling, citing a quote from chef Anthony Bourdan, who notes that "life and travel leave marks on you." Twenty four year old Daniels has visited a dozen states, the Bahamas, and the Dominican Republic. "I enjoy seeing the diversity and cultural differences of each place and everything it has to offer."