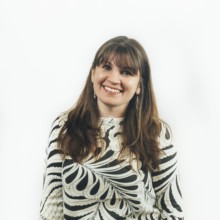 Jenna Rae Brown
2017 40 Under 40 Honoree
Local Heroes
General Manager
Gritty McDuff's Brewing Company
There's always lots brewing with Jenna Rae Brown.
As General Manager of Gritty McDuff's Brewing Company you might find her scheduling front of house shifts, fundraisers called Community Pint Nights, ordering supplies and products, planning functions with customers, and doing a variety of customer service tasks.
"I started in the restaurant industry as a server to pay for college. My favorite moments of my career are the direct result of the people I have met and befriended along the way," said Brown. "I grew up in Auburn and when we started a family, we moved back to this area."
"I enjoy reconnecting with old friends and meeting new people. There are many energetic, positive people working hard to make this community a better place to live," said Brown. "I like that."
Her time away from work finds her volunteering.
"I have been fortunate to volunteer at Park Avenue Elementary School, where all three of my daughters attend school. Working in the classroom with children has been an eye-opening and truly satisfying experience," said Brown, who welcomes the experience. "My respect for teachers continues to grow."
Brown is passionate about the work being done at Tree Street Youth and the Dempsey Center, both of which she calls staples of the community. She comments that both organizations have excellent staff who strive to make a difference in people's lives daily.
Looking ahead, she would like to return to college, pursue nursing, and one day become a midwife.