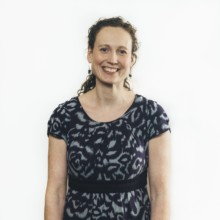 Erin Guay
2017 40 Under 40 Honoree
Health & Wellness
Executive Director
Healthy Androscoggin
Erin Guay has a passion for public health.
"My job is to lead Healthy Androscoggin, a community health coalition. Essentially we identify the most pressing health needs of our community and work collaboratively with partners to address them. We also provide programming to help people live healthier lives, such as nutrition education, tobacco cessation classes and opportunities to safely dispose of medications," said Guay.
Guay discovered the world of public health when she took a job on an arsenic study at the Maine Center for Disease Control and Prevention, the state health department.
"I was fortunate to work with amazing mentors who introduced me to the field and encouraged me to get my master's degree. I owe them so much," she reflects. "My favorite parts of my career have been finding success while working as part of a supportive and driven team. It feels great to be look around the community and see ways that my colleagues and I have made a positive difference."
What inspires Guay in LA Metro? "The people and the quirky assets of the community are what I enjoy most. People here are so often willing to step up and help someone out. They see an issue and they volunteer to do something about it," she said. "I also think our community is such a wonderful size. It is big enough to have lots of things to do and places to eat, but small enough that you are surrounded by people you know who care."