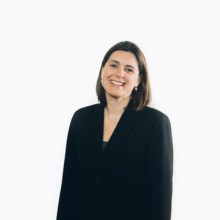 Terri Cook
2017 40 Under 40 Honoree
Emerging Leaders
VP, Branch Administrator
Mechanics Savings Bank
Terri Cook has a keen interest in banking and the community.
"I worked my way up from a part-time teller to a customer service representative and then I was offered a branch manager position at Mechanics Savings Bank. From there, I have been fortunate to grow into the position I hold today," said Cook. "Because of my experiences, I am the first one to say, 'be nice to everyone you meet," you never know what might come from each encounter."
As for her community work, she said, "There is an opportunity to make an impact in the area and I can influence change. I know if I want to have a voice, I can have a voice."
While she describes herself as "a bit of a home body," Cook currently serves in a high-profile role as board chair of the United Way of Androscoggin County.
"There are so many agencies doing wonderful things in our community that it makes it difficult to pick just one to support. That is why I choose to dedicate time and efforts to the United Way," notes Cook. "United Way serves as a catalyst for the area focusing on the areas of health, education, and financial stability. I believe these are the three building blocks of a strong community."
As for looking at her future 10 years from now, she said that she is not big on thinking that far ahead.
"I prefer to make the most out of every single day right now."