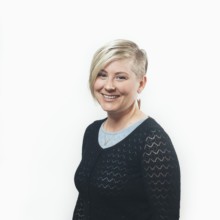 Julia Harper
2017 40 Under 40 Honoree
Emerging Leaders
Coordinator
Good Food Council of Lewiston-Auburn
At the Good Food Council of LA, she works to eliminate food insecurity for those in need.
"My career has been a winding path of self-discovery that has led me to prioritize work that is increasingly more purposeful, personal boundary-pushing, and supports a healthy work and life balance," said Harper.
She cites "two weird and wonderful years" where she made deep human connections, discovered unknown cultures, and did odd jobs in Americorps; one year in the National Civilian Conservation Corps in Denver and New Orleans, and one year in Maine with the REAL School, a service learning and experiential high school.
"I also have gratitude for my three years working on The Dempsey Challenge event which reconnected me to LA and helped me to understand this community's incredible fabric, passion, and heart," said Harper, who believes LA is at a crossroads.
"Resistance to change, specifically to changes in the urban environment, often strike me as a challenge. It's a complex problem, but one avenue might be to somehow publicly recognize the contributions and hardships of the generations of workers that build these cities, while also recognizing that change and innovation are essential as our community has changed," said Harper. "We need to experiment with techniques that have worked to revitalize, to bring better health, and to improve the quality of life in other similar communities."