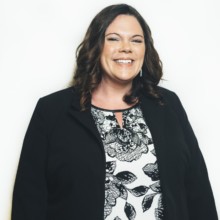 Shanna Cox
2017 40 Under 40 Honoree
Economic Development
Founder & Principal Consultant
Project Tipping Point
Shanna Cox helps bring about change.
"I am passionate about collaborative approaches to making lasting change in the area," said Cox who has volunteered for numerous causes and as a community developer helped support the work of Lewiston Unites, the New Mainer Community Collaborative, the development of the Community Partnership for Protecting Children, and the Green & Healthy Homes Initiative. "Healthy Neighborhoods is my favorite example of a diverse group of people dedicating time to thinking through how housing improvements could move the needle for neighborhoods and for LA as a whole. I also love the efforts of Trinity Jubilee, Promise, Center for Wisdom's Women, ArtWalk LA, and the arts."
For many, Cox is best known for her efforts with the design and management of the TIP L/A Leadership Development Program, an effort working with local community leaders developing skills to lead collaboratively and accelerate change in LA. She also serves as president of Grow L+A, a non-profit dedicated to growing Lewiston and Auburn by promoting responsible development; development that is economically sound, sustainable, socially responsible, and supports a healthy community.
Her "can do" attitude is contagious as her influence reaches all sectors of the area.
"In a community with increased graduation rates, improved child outcomes, increased property values and a thriving downtown with cultural and retail options, I see myself supporting the expansion of the TIP L/A network, and integrating with other individuals in the community who are figuring out their own ways to contribute to a vibrant LA."