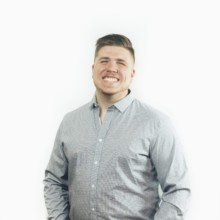 Zachary A. Pratt
2017 40 Under 40 Honoree
Entrepreneurs
Chef/Owner
Boba
Zachary A. Pratt admits that his job is cooking and running his business, but that's not the highest priority.
"My job has many roles, but the most important item on my job description is making each and every customer to feel welcomed."
"My career started at the Lewiston Regional Technical Center with Chef Danny Caron. From there, I worked with Gard Briggs at Turner Highlands," said Pratt, who considers both of them mentors.
While his own restaurant specializes in the many flavors of Southeast Asia with a unique French twist, there are other eateries that he admires.
"Well, I must say it's hard to choose favorite places to eat in the area. The ones that stand out to me are Fuel and DaVinci's. It's not just the food that makes them my favorite. It's the business model that makes me enjoy these two destinations."
What does the chef/owner do in his free time?
"I don't think much about my free time outside my career because my passion is so deep for my job," admits Pratt. "I do enjoy spending family time together with my wife, Keshia, and my four year old son, Maddax."
He's passionate about the work being done at the Good Shepherd Food Bank and the local Boys and Girls Club. In 10 years from now, he sees having three franchised locations of his company and having a house in Southeast Asia with his family.
"But honestly things can always change, so it's hard to predict the future."