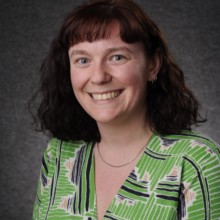 Jaime-Lyn Allie
2018 Nominee
Volunteers
Office Administrator
DeBlois Electric, Inc.
Nominator's Comments:
"I am nominating Jaime for her dedicated service to Sasha Lee's Fashion Show. Her selfless dedication to this show helps empower countless men and women as they journey down a path toward self confidence.
The amount of work, the countless hours that she puts into making a body positive vibe for all ages with the everyBODYisbeautiful campaign. Allowing woman and men young and old to be comfortable in their own skin!! And stomping body shaming for all! Her creativity and dedication to this wonderful movement is only a few of the many reasons I am nominating Jaime
When I think of someone who loves their community and actively participates to make it a better place Jaime Allie is the first person who comes to my mind. Jaime volunteers copious amounts of time working on a project to help empower others to feel an increased amount of self worth. She works as a volunteer and right hand to Sasha Vurnakes on Sasha Lee's Lingerie Fashion Show that happens yearly. This will be Jaime's fourth year working on this project. She works with everyday locals of all shapes and sizes to increase their confidence and build their value. Jaime believes in the message that every BODY is beautiful and she actively works on projects to showcase her body positive beliefs.
Every year. Jamie volunteers her time a to be the assistant show manager for the Sasha Lee Fashion show. This show is so empowering to woman and men of all shapes and sizes as their image is to promote that you can be sexy at every size and every body is beautiful. She spends countless hours making sure this show runs smoothly, and to promote this extremely empowering message.
Jaime is an incredibly active member in the Lewiston/Auburn community. She has volunteered countless hours to help put on the largest body positive event in the area for the last four years. She is always super upbeat and positive."