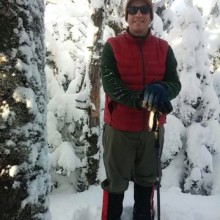 Jeremy Chapman
2017 Nominee
Economic Development
Business Owner, Real Estate Developer and Owner
4 Seasons Property Services | Chapman Real Estate Development LLC
Nominator's Comments:
"Jeremy has been a client of mine for the past 6 years and has shown a genuine passion toward building the L/A community. When I first met Jeremy he was mainly focused on his company (4seasonsproperty) that helped served the L/A community through normal lawn care and home maintenance needs. In those six years I have seen him grow that company to have employees that he trusts to run the day to day operations so he could focus his attention on growing another passion of his which is acquiring more real estate in Lewiston/Auburn. Since then he has acquired at least four pieces of real estate (to my knowledge) with his most recent transaction being "The Professional Building" which is on Lisbon Street in Lewiston. The building is home to many local businesses in the area and he looks to continue to improve the building to provide more economic growth for L/A. I am confident that he will continue his efforts to help the L/A community through is hard work and overall love for this area. Jeremy has a genuine entrepreneurial spirit. He is driven, determined, and smart about his business moves.
Jeremy personifies a young energetic business person whose efforts improve the local economy by providing jobs, local investments and enthusiasm for our community. His recent purchases of several important properties, including the Professional Building on Lisbon Street, one of Lewiston's iconic properties, inspire others to look twice at out community for reinvestment and jobs.
"He has a special vision for the future of Auburn/Lewiston that I find admirable.
Jeremy's goals keep growing. He loves his hometown community of Lewiston/Auburn. He sees its great possibilities and he wants it to thrive. He is staying right here to contribute to it, work on its improvement and hopefully help expand its businesses and prosper its people. Jeremy's life has been one of seeking and seeing the possibilities. I am proud of him, and hope you will be too."