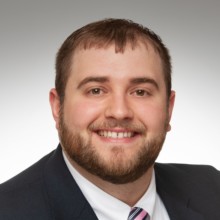 Josh Tainter
2021 Nominee
Economic Development
Nominator's Comments:
"Josh provides financing for housing, business development, and community organizations on a daily basis. Most recently providing financing to help create 50 new housing units in Lewiston and Auburn. He also worked on over 350 Paycheck Protection Program requests providing financing to business in need during the pandemic – providing financing to cover nearly 1,000 local jobs.
Josh is also the co-founder of the Tainter Family foundation which helps local families burdened with the emotional and financial struggle of a cancer diagnosis.
He is a former board member of Promise Early Education Center, former Nominating Committee Chair, and current member of the finance committee.
On top of this he also coaches area youth sports programs in the Livermore, Livermore Falls area" – M. Ross, Portland, Maine