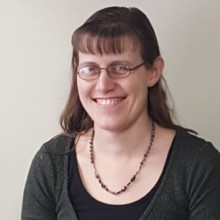 Karen Staples
2017 Nominee
Volunteers
Staff Assistant
Congressman Bruce Poliquin's Office
Nominator's Comments:
"Karen has personally handled a project for the Elk's Lodge in Lewiston for the last 5 years that delivers dictionaries for local school aged children in grade 3 in both Lewiston and Auburn schools. She has delivered over 700 dictionaries to our local third graders this year and also handed out Drug Awareness promotional items from our Elk Drug Awareness program on "Just say no to drugs."
Karen helped to organize and assisted the Lewiston Elk's Lodge in obtaining Grant for Veterans in our local area. She was then involved with the organization and helped host an event for both local and homeless Veterans in Lewiston/Auburn area at the Elk's lodge. With the $4000 dollars received in this grant, the Lewiston Elk's Lodge was able to donate over 90 backpacks of personnel hygiene items, bedding sheet sets, winter gloves and hand warmers to our local shelter for veterans (Veterans Inc. located on Main Street in Lewiston) as well as serve a turkey dinner with all the fixings and provide entertainment during the meal in support of Veterans day in November 2016.
Karen applied for and was able to receive a grant for Lewiston Police movie night in Lewiston for this summer 2017. This grant will help with the continuation of a project intended to help promote good relations between the local police department and its citizen. She will also help organize volunteers for this event this summer as part of the grant requirements. The grant was for $2,500 dollars.
She actively assists the Auburn Police Department's National Night out by setting up the Elks Drug Awareness program at this event each August (has been involved the last 3 years and will participate again this year).  During this event she hands out pencils, crayons, coloring books, rulers, stickers (all with a drug awareness theme) to all of the children in attendance. Afterwards the items that are left are donated to the Auburn Police Department's drug program for them to use and hand out as they go into local schools.
She was able also in the past to secure grants for two flag poles each worth $2,500 dollars for local veterans. The flag poles can bee seen at the Auburn Hospice House and Lewiston Armory on Central Ave."