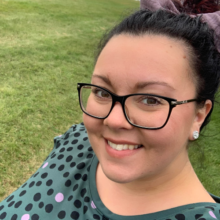 Kate Lydon
2020 Nominee
Local Heroes
LDRP RN
Saint Mary's Regional Medical Center
LDRP RN
Midcoast Hospital
Nominator's Comments:
"Not only is Kate an amazing labor and delivery nurse at St. Mary's, helping women of all walks of life to bring their babies into the world with joy and safety, she is also an amazing pregnancy and infant loss grief support counselor and is integral to The Colby Fund. The Colby Fund is a small, local non-profit that provides financial, emotional, and other various forms of support to families who have been affected by the death of a child. What I find most incredible is the advocacy work that she does. She is often called by the local hospitals when they have a delivery that they know is going to result in still birth or death of the child shortly after birth. Kate will go to the hospital and stay bedside with the parents through the entire delivery, and afterward, ensuring that their needs and wishes are met as they say hello and goodbye to their precious child all on the same day. Much of this includes making tangible memories that Mother and Father can use in coping with their grief.
Kate has done much study and research on grief and has even created The Legacy Project, something she started in nursing school to help all of those surviving the loss of a loved one.
The Colby Fund also holds a fundraiser in October, which is Pregnancy and Infant Loss Awareness Month. This fundraiser is called "A Walk to Remember" and Kate is instrumental to the organization and implementation of the non-profits one and only fundraising event.
Kate gives so much of herself to help men and women in our community grieving the loss of a loved one, especially the loss of a baby. I can't even begin to imagine the pain she has borne witness to, but she is consistently there, ensuring that anyone going through this horrific experience has a loving hand to hold and a voice to speak up for them. She is the most selfless and heartfelt person I know and I believe is more than deserving of our recognition." – D. Eaton, Auburn, Maine