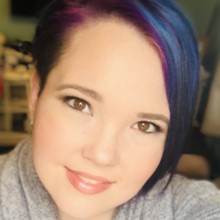 Larissa Brown
2018 Nominee
Health & Wellness
Founder
Women's Trauma Recovery & Empowerment Group of Maine
Nominator's Comments:
"I am nominating Larissa Brown due to her focus on helping families with her chosen career and her ambition to improve herself in order to do so.
Larissa received her Masters of Science degree in Family Therapy in May of 2014. She worked hard to open her own practice on Main Street in Auburn in August of 2015. Her office is bright and comfortable, an inviting place for those who may need help with current or past issues in their lives. Larissa attends one or two conferences annually in order to learn more from her peers around the country and add to her skills by learning new ways to help her clients.
She has served as a director on the board for the Maine Association of Marriage & Family Therapy and also took over as the Chairperson when it was converted to the Maine AAMFT Network. In October of 2017 Larissa received a Leadership Award from the American Association for Marriage & Family Therapy.
Larissa is currently participating in the 18 month TIP L/A Leader program with Project Tipping Point a local group working to strengthen the community of Lewiston and Auburn.
In the past couple of years, Larissa has implemented a Women's Trauma Recovery & Empowerment Group in her practice. This focused group session is a means for women to work together towards their recovery in a safe and friendly environment.
Larissa does all this while being married and raising two young daughters. She even found the time to fill the role of PTO President for Fiddlehead School of Arts and Sciences in Gray, Maine. She is ambitious and focused on making a difference in our community through the work she does, whether it be community work in some way or individually with her clients."