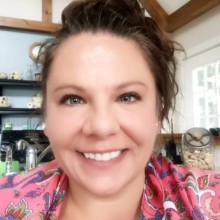 Stephannie Couture
2018 Nominee
Education
Teacher, Middle School
Lewiston Public Schools
Nominator's Comments:
"This teacher has been a huge help to me and has made my school experience great she is always willing to help she dedicates time and effort to her students.
She has really made science interesting and I actually enjoy my time at LMS because of her. She has spent a lot time with me and encouraged me to be open and honest. She deserves to be recognized for everything that she does.
I really feel that Mrs. Couture needs to be recognized for all the effort she puts into her teaching and to her students. She spends countless hours working with students and families to make sure students have the best education possible. She has been there for me and helped me be successful.
Because of this teacher I come to school everyday with a smile on my face. She not only is a good teacher but she is compassionate and willing to listen when I am struggling through typical teenage issues. I have also become more involved in school and after school activities because of her. She is rarely recognized for her efforts, if ever."