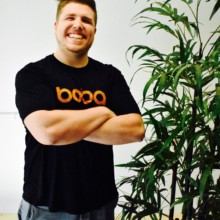 Zachary Pratt
2018 Nominee
Economic Development
Chef/Owner
Boba
Nominator's Comments:
"Zack is an absolutely incredible chef and his restaurant, Boba has a loyal following. He has taped an episode of Chopped, which will be aired sometime in early 2018.
He is committed to the LA community. Has amazing ideas. Works hard. Is passionate about food, people, sustainability and buying local. Has big plans and the enthusiasm, smarts and drive to make them happen.
Zach, despite young age, had the maturity to develop a very successful eatery, Boba. As a chef he is outstanding, but as entrepreneur he is particularly innovative and effective."