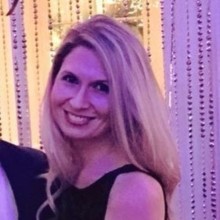 Meghan Levesque
2018 Nominee
Entrepreneurs
Owner
Kiddos
Project Manager
TD Bank
Nominator's Comments:
"Meghan Levesque is the creator and owner of Kiddo's Indoor Playground. As an active mother of 3 children, Meghan sought out avenues in which to entertain and provide a platform for their social development. With limited resources available, she began to research opportunities for like minded mothers in the L/A area. Meghan came up with the idea to provide a clean and safe indoor play center for children up to six years of age. A business plan was developed and Meghan designed every aspect of Kiddos. Her labor of love has been open since April 2015.
Meghan continues to promote and support other small businesses in the L/A area. The contests held at Kiddos offer customers to tag and post their favorite small business. Meghan then picks a winner or two and they receive a $25.00 gift card to that business.
Further Meghan has continued her out reach to the community as a member of the board of directors of a mental health facilities in Lewiston. Meghan has certainly put a spotlight on our littlest ones by building and maintaining a safe, clean and fun environment for our Kiddo's and their families!"