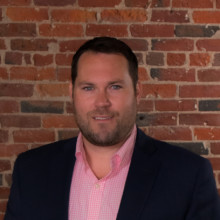 Austin R. Albert
2020 40 Under 40 Honoree
Volunteers
Financial Adviser & Partner
Twin City Financial Group
Austin Albert helps people develop a financial future.
"I started shortly after college. I was an economics major and knew this was the career that I wanted to pursue. My favorite part of my career is working with businesses and individuals to help build and protect the future wealth and income. I love the people I have been able to meet and feel privileged and humbled to work with and be referred to by my clients."
Austin was born and raised in LA and he loves this area and the state of Maine.
"I had always hoped that I would be able to have a career here and raise my family here. The location is great for recreation and living expenses are reasonable."
As for challenges for the area, Austin says, "Bringing younger generations back to live, work and raise families is vital. Before the pandemic, we had such low unemployment that we didn't have enough people to fill the positions. We need to figure out how to attract and retain more quality employers and bright people to fill those positions. We need to figure out how to get people who work here to want to also live here, and not live closer to Portland."
What will the end of the next decade bring for Austin?
"I see myself being remarkably busy with kids, most likely in lots of activities, while trying to continue to volunteer. I hope that my practice continues to grow over the next ten years as it has over the past 14."