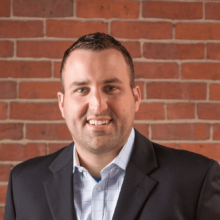 Benjamin Gray
2018 40 Under 40 Honoree
Building LA
General Manager
Twin City Thunder
As General manager for the Twin City Thunder, Benjamin Gray gets to recruit the nation's top hockey players, work with them to become better student athletes and help move them on to college. Hockey has been part of Ben's life since a young age and he always wanted to stay involved with the game. He notes, "I was fortunate enough to play professional hockey so when I moved back home I wanted to make sure I got involved with our local kids." Best parts of his job so far have been winning a National Championship at the 16U level with a team he coached and helping players commit to a college.
Ben sees the LA area as perfect for the Twin City Thunder, saying, "LA has always been a big hockey community and we knew bringing a team of this caliber was an ideal fit. I was lucky enough to play high school hockey at St.Doms and I understand the passion for hockey in this community." In 10 years, he hopes to still be involved with the Twin City Thunder, helping the team become known not only for being a successful program but also one that continuously moves kids on to college hockey. His vision for LA is for the community to maintain balanced business and residential growth.
He serves or has served on the boards of the Maine Tourism Association, Skating Association of Maine, the Rotary Club, and the Maine Amateur Hockey Association. Outside of the hockey rinks, he enjoys spending time with his wife and daughter Madison taking advantage of the many things to do in the LA area.