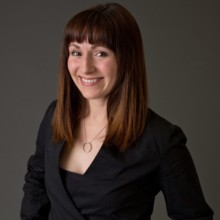 Gabrielle Russell
2016 40 Under 40 Honoree
Building LA
Architect
Platz Associates
Gabrielle was encouraged by her parents to pursue architecture from a young age. Though it was a tough program, she persevered and earned her bachelor's and master's degrees in architecture from Tulane University. Before she went to work for Platz & Associates as an architect in 2014, Gabrielle was a founding member and President of the Board of Directors for Grow L+A, a local organization with a mission to promote a vibrant urban landscape and access to sustainable living resources throughout the L/A area. Through Grow L+A the idea for the Bates Mill No. 5 project was born: studies were conducted and plans were made to utilize the space to create access to good, local food. As an architect for Platz & Associates, Gabrielle feels fortunate to be involved in the final execution of the project.
Previous projects that Gabrielle was involved in through Grow L+A include the "Art Walk Window," with Grow L+A sponsoring a space during the final Friday Art Walk each year where children can go to make art during the event. Grow L+A also contributed to the Downtown Auburn Transportation Center project as well as a project known as "Friends of Pettingill," which worked to create a two acre park in the place of the old Pettingill School in Lewiston.
Growing up in downtown Auburn, Gabrielle has always appreciated the people, the history, and the accessibility that L/A has to offer. When she returned to Maine after college, she was happy to find a local internship that offered an opportunity to get involved in her community and to make a positive impact. In her spare time she enjoys many of L/A's excellent restaurants, with some favorites including Fuel, Rails, Marche, Davinci's, Guthrie's, and many more. She likes to spend time with her family and friends and travels whenever she can. Gabrielle remains active with Grow L+A, and is also involved with the YMCA and the Auburn Business Development Corporation. Other passions of hers include building preservation and urban space integration, animals, the arts, and healthy living. Currently, Gabrielle's primary focus and interest lie with the Bates Mill No. 5 project.
In the next ten years, Gabrielle plans to continue her efforts to preserve history and architecture in L/A while still working to bring more activity and liveliness to the area. She hopes to see Bates Mill No. 5 become a regional destination and for the L/A community as a whole to thrive. In order to achieve these goals, Gabrielle feels it is important for those working to better L/A to improve communication and learn to collaborate more effectively to avoid the challenges of disconnect. Through her work at Platz & Associates, Grow L+A and other local organizations, Gabrielle will continue to be an integral part of building L/A.