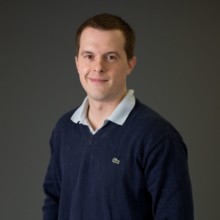 Jared Golden
2016 40 Under 40 Honoree
Local Government & Civic Leaders
State Representative
Maine State House of Representatives
Jared's started his career in politics working for Senator Susan Collins on the Senate Homeland Security and Governmental Affairs Committee. He has a passion for finding solutions for the issues and challenges that face the City of Lewiston and the State of Maine, and loves attending community events to meet new people and learn about the great work they are doing. Today, he represents the City of Lewiston in the Maine State Legislature and serves on the Transportation Committee and the Committee for Veterans and Legal Affairs.
Moving back to Maine after four years of active duty with the U.S. Marines, Jared attended Bates College and earned his degree in politics. He is happy to be living in L/A, where exciting and inspiring revitalization efforts are being made all the time. He also likes being close to his friends and family and met his wife, Isobel, in Lewiston. Some of his favorite things about L/A include the character of its people, the strong architecture and the beautiful skyline. Access to entertainment and other downtown activities, coupled with close proximity to great locations for hiking, fishing and exploring the coast, are among others.
When it comes to local cuisine, you may find Jared enjoying a meal at Fuel, Marche, George's Pizza, or Bear Bones. In his free time he enjoys hanging out with his wife and their cats, as well as hiking, exercising, brewing beer and reading. This coming summer, the couple is looking forward to working in their garden and completing a variety of home improvement projects. With his background in the military, which included deployments to both Afghanistan and Iraq, Jared is most passionate about supporting his fellow veterans through his legislative work. He also maintains an interest in working to increase access to multiple different forms of transportation for the L/A community. Dedicated to improving the lives of his constituents, he participates in numerous meetings at both the local and state levels and has served on the boards of several neighborhood organizations.
Jared and his wife are excited to build a life together in L/A. Although he believes that life has a way of leading you in unexpected directions, Jared envisions himself continuing his work as an activist for our community far into the future.