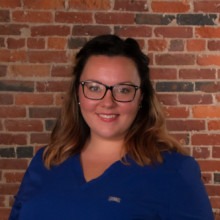 Kate Elizabeth Lydon
2020 40 Under 40 Honoree
Local Heroes
Labor and Delivery RN & Childbirth Educator
St. Mary's Regional Medical Center
Clinical Nursing Instructor
University of Southern Maine
Kate Elizabeth Lydon uses her own personal experience to help others deal with grief.
"I felt called to this work (nursing) after experiencing losing pregnancies and having a premature baby. I wanted to change the experience families have when they lose a child from the bedside. I have always been inspired by my doula partner Tammy Brule. She taught me how to nurture the loss for mothers and myself."
As a nominator stated, "She is an amazing pregnancy and infant loss grief support counselor and is integral to The Colby Fund. The Colby Fund is a small, local non-profit that provides financial, emotional, and other various forms of support to families who have been affected by the death of a child. What I find most incredible is the advocacy work that she does. Kate will go to the hospital and stay bedside with the parents through the entire delivery, and afterward, ensuring that their needs and wishes are met as they say hello and goodbye to their precious child all on the same day."
The Colby Fund also holds a fundraiser in October, which is Pregnancy and Infant Loss Awareness Month. This fundraiser is called "A Walk to Remember" and Kate is instrumental to the organization and implementation of the non-profit's one and only fundraising event.
Ten years from now, she envisions teaching a "required" death, dying and holistic bereavement care course at nursing schools. She'd also love to be a midwife at the perinatal hospice house she hopes to build with associate, Tammy Brule. And if that isn't enough, she says she'd like to be an author.