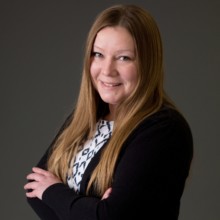 Melanie Therrien
2016 40 Under 40 Honoree
Creative Geniuses
Owner/Operator
Wicked Illustrations Studio and Gallery
As owner and operator of Wicked Illustrations Studio & Gallery in Lewiston, Melanie consistently finds herself doing something different. She creates lesson plans for art classes and paintings for art parties, works on commissions and illustrations for clients, represents various featured artists in her gallery and plans events like local art and sewing camps. In her managerial role, she maintains an inventory of art supplies and works on marketing, advertising and accounting for the business. Apart from getting to do what she loves each day, Melanie's favorite thing about her career is the opportunity it provides to share her passion for art with others and to use that passion to make a positive impact on the L/A community.
Melanie's career in the arts began when she acquired an interest in creating murals at the age of fifteen. Wicked Illustrations was born in 2007 when she began illustrating the award-winning children's book series known as "ElsBeth Adventures," and grew into the studio and art gallery it is today beginning in 2010. Melanie continues to illustrate for the "ElsBeth" series, among others, and takes commissions for her murals and other projects. To date, her portfolio boasts over one hundred paintings. Some of her main influences are Frida Kahlo and Dahlov Ipcar, as well as the Surrealist and Art Nouveau Movements.
Born and raised in Lewiston, the history and sense of community in L/A are among the top reasons Melanie and her husband decided to build a life here. She loves her neighbors, and presently resides in the very same neighborhood where she and her husband grew up. Some of her favorite local places to eat include Mac's Grill, Fishbones, Simones' Hot Dog Stand, and Orchid. In her free time, Melanie enjoys painting and reading for fun, hanging out with her husband, family and friends, and snuggling with her pets. In the summertime, she loves sitting by the fire outdoors and playing in her garden. Melanie is passionate about using her interest in the arts to help local causes, donating paintings, gift certificates, time and money whenever she can. She is also involved with L/A Arts, an organization dedicated to "engaging and inspiring a vibrant community through arts and culture," as well as the Union of Maine Visual Artists.
Melanie is very happy and appreciative to be where she is today. Looking ahead, she plans to continue serving her community through her love of art and helping to make a difference for years to come.