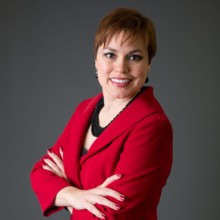 Melissa A. Simones
2016 40 Under 40 Honoree
Emerging Leaders
Policy Director
Maine Senate President's Office
Melissa has worked in federal and state government offices for most of her career. She began her journey handling administrative and legislative work for Senator Susan Collins in Washington, DC. After several years on Capitol Hill, she returned to Maine to work for an Augusta law firm as its government relations liaison. Just one year later, she was asked to join the staff of then newly elected Senate President Michael Thibodeau. As Policy Director for Senator Thibodeau, Melissa provides legislative research on bills, attends various meetings, public hearings and work sessions, answers committee questions about legislation, and monitors the budgeting process. She loves her work for its challenging, fast-paced, social and demanding nature.
A native of Lewiston, there was never a question for Melissa that she would return to L/A after college. She loves the people here, which include her family and many friends, as well as all the activities available. Some of her favorite things to do in L/A include participating in trivia nights at Pedro O'Hara's, attending art walks in the summer, enjoying the numerous walking trails in the area and attending events at Bates College. She is also a fan of golfing and kayaking when the weather is nice.
When it comes to local cuisine, Melissa loves the food and the atmosphere at Fuel, where she can often be found enjoying conversations with the "regulars" on Friday nights. Rails, Mother India, Orchid, and Sea 40 are among other favorites. Last but certainly not least, some of Melissa's favorite food adventures involve "socializing over a chili dog" at her family's restaurant, Simones' Hot Dog Stand in Lewiston.
Outside her work in Senator Thibodeau's office, Melissa is passionate about her home parish, Holy Trinity Greek Orthodox Church, presently serving on the Parish Council and the Ladies Society. Through these groups, Melissa and fellow members work to develop ways to support the Church, which includes assisting with various spiritual needs and organizing fundraisers. She also enjoys participating in functions that benefit L/A whenever she can.
Looking to the future, Melissa sees herself working on economic development projects for the L/A area. She believes that the number one challenge facing L/A today is its stigma and the negative impact it has on our community. According to Melissa, this challenge can be overcome by continuing to promote the positive and showcasing our local assets, working on the areas where we struggle, and speaking up when others speak negatively about L/A. With this type of devotion, she says, "our best days are ahead."