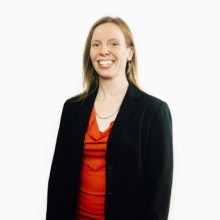 Misty Parker
2017 40 Under 40 Honoree
Building LA
Economic Development Specialist
City of Lewiston
The LA area has so much potential when seen through the eyes of Misty Parker.
"Through my role with the city, I am focused on downtown redevelopment, workforce development initiatives, and supporting business owners to establish and expand in the city," said Parker. "Additionally, I work with developers to help structure public and private partnerships to help build their projects."
She's always been interested in land use planning, working for several years in the Mid-Coast area.
"I grew to enjoy working with the business community, identifying problems or barriers they experienced, and helping them find ways to overcome those challenges to meet their goals. Small businesses are the backbone of Maine's economy, and to me it's very exciting to be in a role charged with helping them grow and succeed."
She admits that she's always had an interest in downtown areas, the heart and soul of towns and cities.
"The work I do is a perfect marriage of my land use planning background and interest in supporting small businesses and vibrant downtowns. Lewiston has a gorgeous downtown with some amazing businesses. I feel lucky to help play a role in unlocking the potential here."
Describing her own residence, she said, "My husband and I live in a farming neighborhood. I have a large garden that I enjoy caring for and last year I started beekeeping. I enjoy knowing more about these fascinating insects. When not enjoying our little farm, I love kayaking, swimming, fishing, hiking, and camping."