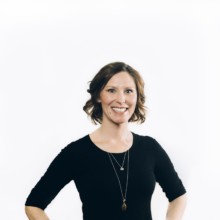 Molly F. McGill
2017 40 Under 40 Honoree
Building LA
Senior Writer
Warp + Weft formerly The Brand Collective
Molly McGill was raised in Auburn, then travelled, and returned to Auburn. The travel time was quite a journey.
"I moved to Vermont to attend college. From there, I moved to Thailand where I ran an architectural, design, and luxury lifestyle magazine that spanned the Asia-Pacific region. In 2008, I moved back to Maine to be close to my mother who was diagnosed with terminal cancer, never thinking I'd return to my hometown."
McGill remarks that she and her husband began to form roots in LA and when the opportunity to move away came up, they happily declined. "This was now our community. This was now home."
McGill admits that she has been a storyteller since birth and a professional writer all of her career.
"Although I can't pinpoint the exact moment my career started, some may argue that it was when, as a young child, I wrote my own novella based on the story "The Secret Garden," said McGill. "It was that spark into the world of writing that forever stuck with me."
McGill said that it is the people in the LA Metro area that inspire her to live and work here.
"There are dedicated, passionate people working in all capacities to make LA as great as it has the potential to be," said McGill. "It's getting swept up in that enthusiasm and passion that really lights my fire."