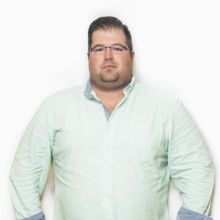 Nicholas P. Benoit
2017 40 Under 40 Honoree
Economic Development
Entrepreneur/Owner
Benoits Bakery & Pretentious Pie Co
For Nicholas P. Benoit, you might say that business is in his DNA.
"I come from a long line of entrepreneurs, so owning a business was in my blood. I started my first business at age 17, Benoit's Farm Stand," said Benoit. Now 12 years later, it has transformed into many businesses and opportunities, expanding to bakeries, real estate, and to consulting.
"I love the challenges of each unique business. I don't feel like it's a job because I love what I do every day."
"I left Lewiston at a young age to attend prep schools at Cardigan Mountain School and Cushing Academy, but Lewiston has always been my home. It just felt right to start a business where I knew many people and had the support of my family," said Benoit, noting that the people here are "pretty awesome" and that there are some great local businesses. "Owning a local business, I support and buy local. Lewiston has some great restaurants and, being a foodie, I try and frequent many of them."
In his free time, Benoit can be found out on the water, boating. He's also an avid golfer but he admits that his real passion is his antique car collection.
He believes that in order for LA to grow, there needs to be more people and businesses coming to the area.
"Lewiston has a bad stigma but if people actually come and see it, Lewiston has changed for the better and continues to do so."