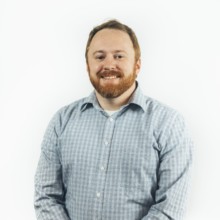 Nate Libby
2017 40 Under 40 Honoree
Local Heroes
Senator
Maine State Senate
As a State Senator and Assistant Senate Democratic Leader, Lewiston resident Nate Libby enacts public policy, negotiates the state's two year, $7 billion budget, advocates for constituents who need services, and helps manage the day-to-day operations and professional staff of the Senate Democratic Caucus.
As a consultant, he works with businesses, nonprofits, and local governments to make projects happen, whether that's raising money, constructing a building, or planning a project or program.
"After I graduated from Bates College, I went to work on state and federal political campaigns in Maine. There, I began meeting people involved in all manner of business in government," said the Norridgewock, Maine native. "The old adage, 'it's not what you know, it's who you know' started to make sense to me."
He admits that nearly every professional opportunity that has come his way resulted from a personal connection of some kind, particularly in Lewiston.
Community service is at the forefront for Libby, having served on the board of directors for area Project Head and the Lewiston-Auburn Economic Growth Council.
"I currently serve as the chair of Lewiston's Universally Accessible Playground Committee, where we are charged with building a first-in-Maine public playground accessible to children and adults of all physical and cognitive ability levels," said Libby.
Libby reflects that growing household incomes is the biggest challenge that concerns him in the political arena.
"Enacting public policies that support independent living, higher wages, lower health care costs, and opportunities for higher education are all a part of the solution."