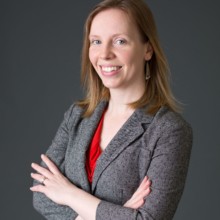 Misty Parker
2016 40 Under 40 Honoree
Economic Development
Economic Development Specialist
City of Lewiston
As the Economic Development Specialist for the City of Lewiston, Misty works to attract new businesses to the L/A area and to assist existing businesses with their efforts to grow and improve. She helps local developers and businesses to bring their projects to fruition, often employing her problem solving skills to navigate through the regulatory and permitting processes. Her particular areas of focus presently include the revitalization of downtown Lewiston, development of the riverfront island area and general workforce development in L/A.
Misty recognized from a young age that she had a passion for helping to build and sustain strong communities. Over time she learned she could do so in many ways, whether by strengthening a community's tax base, assisting local start-up businesses and entrepreneurs, or simply by helping those who want to contribute find their voices. She attributes her success in these efforts in part to her graduate work, which focused on community development, civic engagement and land use planning. Misty was drawn to the L/A community in particular because of its potential for growth and the desire of its people to realize that potential. She felt that L/A was "a community that wanted to grow and a place that would value [her] skill set," and happily acknowledges that she made the right choice.
Misty believes that the greatest thing about L/A is its people. Our tight-knit community makes L/A a place where people can live, work, and achieve their goals with the support of their fellow citizens. Having previously spent some time working in Midcoast Maine, Misty appreciates that this type of community support for the individual is unique. As she puts it, "[i]t doesn't matter the cause, if you need help, this community has your back." Apart from the people, Misty is passionate about supporting the numerous local restaurants that L/A has to offer, with some of her favorites including Marche, Orchid, and Rails in Lewiston and 84 Court and Gritty's in Auburn. When she isn't out and about in L/A enjoying the local cuisine, Misty can be found at home working in the garden or tending to one of many farming projects with her husband. She is passionate about food security and the restoration of local fisheries, and feels that any healthy community needs access to healthy food and ecosystems.
Looking forward, Misty envisions herself continuing her work with the City of Lewiston. To Misty, the primary obstacle to future progress and prosperity in L/A is a lack of consensus as to how we might achieve these goals. Through open dialogue and collaboration, Misty believes we can work together to build a strong economy and make L/A a desirable place for all to thrive.