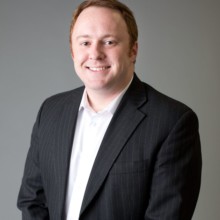 Nate Libby
2016 40 Under 40 Honoree
Local Government & Civic Leaders
Senator
Maine State Senate
Nate credits his time at Bates College with playing a significant role in shaping his career. Through the study of history and economics, he refined his skills in research, communication, organization and critical thinking. Whether he is working on securing financing for a start-up company or shepherding a major piece of legislation through the public process, the experience he gained in college plays an important part in his success. As a representative of the City of Lewiston in the Maine State Senate, Nate works on enacting public policy, providing oversight for the activities and spending of the State government, and assisting Lewiston residents in accessing programs and services. In his second job as an economic development consultant, he focuses on helping local governments connect with businesses to establish, grow and create jobs. His favorite thing about the work he does is that it requires taking a complex problem and collaborating with others to work out a solution.
Growing up in a small town just outside of Waterville, Maine, Nate was the first in his family to attend college. He moved to Lewiston at the age of eighteen when he was offered a substantial needs-based scholarship to attend Bates College. He immediately fell in love with the community because of its welcoming and diverse citizenry. Deciding to remain in Lewiston after earning his degree, he has been living and working in the L/A area ever since. When he has the time, Nate engages in hobbies like carpentry, gardening and landscaping, and enjoys going on outdoor excursions with his wife, Andrea, their son and two dogs.
As a state senator, Nate is an ardent supporter of the vast array of nonprofit organizations that serve the L/A community. He is especially passionate about early education and services for children with special needs, serving on the board of directors for Androscoggin Head Start and as chairman of Lewiston's Universally Accessible Playground Committee. Through the Playground Committee, he supports ongoing efforts to raise funds to build the first playground in Maine where children can play together regardless of their cognitive and developmental abilities. Nate also serves on the board of the Lewiston Auburn Economic Growth Council (LAEGC).
In the long term, Nate hopes to be working in economic development on a professional level and giving of his time for public service. He is motivated by the progress he sees in L/A and enjoys taking part in the continuous growth and redevelopment happening here. He is excited to see what the future holds for our community.