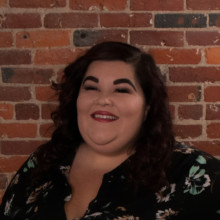 Sasha Vurnakes
2020 40 Under 40 Honoree
Entrepreneurs
Boutique Owner
Sasha Lee's Boutique
Sasha helps women and men find their inner and outer beauty.
"Shortly after opening the boutique I realized that regardless of your own appearance we all have hang ups about our physical self and we are overly critical when we're in minimal clothing such as lingerie. This is where the idea for Sasha Lee's Annual Lingerie Fashion Show came from. I wanted to show my community that beauty and sex appeal doesn't come in just one standard form. I wanted to show that attraction comes in different ways and we are all equally worthy and alluring," said the entrepreneur. "I developed the idea of presenting Sasha Lee's lingerie on the runway but instead of using hired professional models I would use everyday customers. After all, that is who I wanted to speak to."
She explains that she put out a call for volunteers of all sizes, ages, and shapes to be models. The response was overwhelming with literally hundreds of volunteers. For Vurnakes, the response confirmed that the community was eager to participate in something that was, in her opinion, transformational.
"For several months, I worked with these volunteers, alongside my team of experts, helping them to get comfortable with the idea of being on stage in front of a crowd. It's quite incredible to see the models blossom with confidence and self-acceptance. It's absolutely my favorite part of the process."
As a nominator said, "An entrepreneur takes risks, understands successes and failures and learns from them. They also make people around them better by becoming coaches and mentors. Sasha does that."