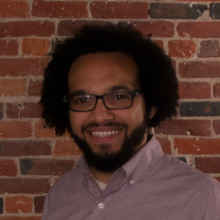 Spencer Traylor
2020 40 Under 40 Honoree
Education
Former Teacher, Next Step High
Lewiston Public Schools
History Teacher
Waynflete
Spencer Traylor is the ultimate educator.
"I teach high school science at Next STEP High, a program designed for high school students who are looking for a different environment in which to learn, explore the community, and earn their diploma," said Spencer. "I facilitate and lead sessions on conflict, identity, purpose, and perspective for youth and adults. Most of this work has been done with Maine Seeds of Peace, the CanWe Project, and various other community organizations."
He grew up in Milo, Maine and after graduating from Colby College in 2016, he moved to LA.
"Lewiston-Auburn is a community that is experiencing issues that I wanted to better understand and engage with. I love living and working in a community that is actively adapting to a changing world in ways that will inevitably create a city that is vibrant and unique. I have found a home and community that I love."
But he finds that LA is not without its challenges.
"I think Lewiston-Auburn is too often divided by geography and identity. Finding ways of coming together to promote common causes will be central to building a strong community."
Ten years from now, he would like to continue to build and strengthen his personal identity and collective participation within the community.
If he has a spare moment, you might find him dining at Mother India, El Pochos, Wei Li, and Pure Thai. "These are my absolute favorites."