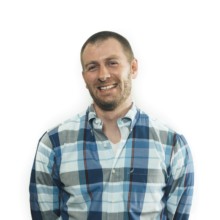 Tyler Tyburski
2017 40 Under 40 Honoree
Health & Wellness
Lead Care Manager
Community Health Options
"Working in preventative health has been my main direction. Throughout my journey, the ability to grow and obtain additional skills so that I can provide preventative health services to more individuals has been extremely rewarding," said Tyburski, noting that sports, physical activity, science, and health have always been keen interests.
At Community Health Options he serves as a nurse care manager in all aspects of population health, including preventative health, chronic condition management, complex health needs, behavioral health, and complex care management. Additionally, he's responsible for the day-to-day operations of the wellness and disease management program. Aside from these duties, Tyburski has a greater vision of personal health in the area.
"Community initiatives promote health and wellness. By integrating these concepts into city projects, we could promote action. Examples could include bike lanes and more health-focused community events. Build Maine and Blue Zones Project are great examples of the potential benefits of smart city planning," said Tyburski, who obtained his Associate's degree in Nursing from the Maine College of Health Professions.
"We need support for refugee and immigrant integration. This could partly be addressed by business leaders reaching out to community leaders of underserved populations, inviting them to become engaged. It would also be very helpful to have education for the community regarding cultural differences."
Tyburski believes that health can improve with more walkable downtown areas with storefronts and curbside eateries.
"The area between Cedar Street and Main Street bridges would be ideal for a concept of this sort."