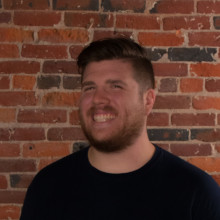 Zach Pratt
2020 40 Under 40 Honoree
Economic Development
Managing Partner & Chef
Boba
Zach Pratt is making a difference in the restaurant community in LA.
As managing partner and chef for Boba restaurant, he has brought authentic Asian style food to the fabric of LA's dining options while creating new jobs in the community. He has even gained national attention recognition by appearing in the television show, Chopped on the Food Network, where Chef Zach has established himself as a rising star in the industry.
"My work entails managing the day to day operations as chef while my secondary duty is to find ways to grow our company to the most efficient business it can be," said Zach, noting that his favorite places to grab a bite to eat in LA are Sonder and Dram and Mother of India. "The Lewiston Auburn Metropolitan area has been my home since the beginning and my aspiration is to help grow the area to a modern place where everyone will want to visit. I (truly) enjoy how the people in the area are very hospitable and I have a mission to give back to the homeless community. I also support the Good Shepherd Food Bank."
While he is very busy trying to grow a business rapidly, he has little free time away from work. But when it does occur, he treasures family gatherings and spending time with his wife and son.
And what is his goal for ten years from now? "I plan to have five restaurant units throughout Maine."