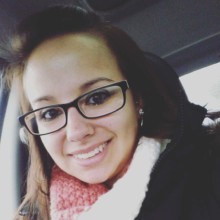 Courtney Pelletier
2018 Nominee
Local Heroes
Universal Services Advocate
Veterans Inc.
Nominator's Comments:
"-Courtney is truly dedicated to helping Maine's most vulnerable veteran population in Lewiston and Auburn; homeless veterans. She currently manages nearly 45 homeless veteran (and/or at-risk) cases; over the years, she's assisted more than 150 veterans.
It is with great pleasure that I nominate Courtney Pelletier – one of the best and brightest young leaders in Lewiston Maine. Courtney became part of our team in January of 2017, but it feels like she has always been part of the organization. She has already proven herself to be a dedicated employee who helps our veterans in need and their family members.
She takes pride in delivering supportive services to veterans in the areas of homelessness prevention and rapid rehousing. Her position provides case management and outreach services to assist veteran clients and their families enrolled in Veterans Inc. programs.
Having a Bachelors Degree in Social Work from the University of Maine at Orono and previous experience in case management has given her the knowledge and tools needed to help our population. Since day one she continues to show that she is dependable, has effective time management, and excellent customer service skills to make our organization shine.
Courtney always strives to inspire others, leads by example, and is genuinely passionate about the work she does."